About
HOPE works with communities around the globe to raise awareness of the staggering statistics of sexual trauma, to connect people with resources to encourage healing, and to bring a greater understanding that prevention is essential.
---
Established in 2010
HOPE started in 2010 as a group class for victims of sexual trauma.  From its inception, HOPE has continued to serve survivors of sexual trauma through classes, usually done in a group setting.  In addition, HOPE has provided organizations with more than 50 presentations to increase awareness of sexual abuse and of support for survivors.  The over 2,500 attendees included survivors of sexual trauma, social workers, foster parents, educators, juvenile officers, counselors, clergy, children's workers, and concerned citizens.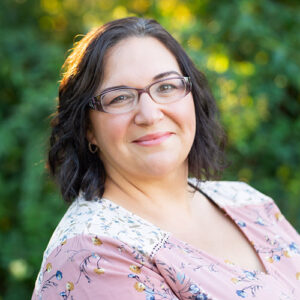 Amber McCutcheon
Founder, Executive Director
Amber is a wife, mom of many, and survivor of sexual trauma. She hit her wall in 2010, realizing that never dealing with her lifetime of abuse was affecting her in every area and in every relationship in her life. She became desperate enough to begin a healing journey that still continues today. She has taken what was meant to destroy her and is using it to bring beauty and healing to so many others.
Our organization does not unlawfully discriminate on the basis of sexual orientation or gender identity in hiring/employment practices.